Teachers' Worst Nightmares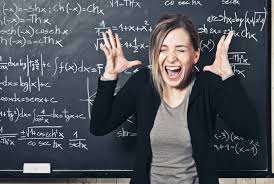 Whether it's their first or last year teaching, teachers have stories for days! Each school day is another opportunity to refine their judgement and "teacher senses", things that a degree alone can't implement.
Mrs. Wafford, an English teacher at Naaman Forest, has been teaching for 11 years. She remembers her "worst experience" in the classroom as an altercation between two students during her first year teaching.
"My heart was pounding like crazy and I was terrified," Mrs. Wafford recalls. The heated encounter led Wafford to realize she "needed to be more aware of the class vibe as a whole."
Like Wafford, Mr. Baudoin, a 5th year chemistry teacher, considers his worst experience as a fight that broke out in the classroom.
"You wish it wouldn't happen, but because it happened, you got the knowledge to know what to do if it ever happened again," Baudoin responded. Mr. Baudoin advises any starting teachers to "be patient and have thick skin."
Mrs. Hahnl, Naaman's yearbook adviser, also recommends starting teachers to have "high expectations but wear a thick skin."
"Don't be devastated when your high expectations aren't met, but don't lower them either," Hahnl adds.
The art of teaching is a God-given gift. Regardless, through lifelong experiences, one's teaching career can be cultivated, polished, and ultimately mastered.
"Teaching in general is hard…you definitely get invested in the students lives," Wafford said. "I've noticed I gravitate toward the person I think needs me…I'm trying to be the teacher I needed in high school."