Are You Prom Ready?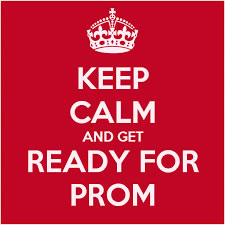 By Gisselle Olvera, 12 and Giselle Gutierrez, 12 – Timberline Writers
Who's prom ready? What is prom?
Prom night is still the most important dance of the high school senior year. And like always, the night still revolves around having a date. Most teens would rather avoid the prom altogether than arrive without a date.
Before Prom there's prom week which is an exciting time, prom week is to dress up differently each day until the day of prom. And some students shockingly claim to have been ready since the beginning of the semester.
"I can't wait till the day will come it might not be that important but I love making new memories with my close friends," said senior Donna Donato.
There are so many things to do before prom, well for a girl anyway. Hair, makeup, nails, jewelry, shoes, and most importantly the dress.
"I looked for my dress three months before the event, and I love it so much I'll love it even more on the day of," indicated senior Magdalena Reyes.
On the other hand, boys, sometimes don't really take it as a serious. Boys will either wait a month before to get their stuff or literally the last minute.
"I bought my suit the week of prom, I don't need to worry much I'll look good in anything," comforted senior Joel Briones.
The week of prom is the second greatest week after graduation.
"I hope the week of prom and the day of are unforgettable!" added senior Britney Rivas.